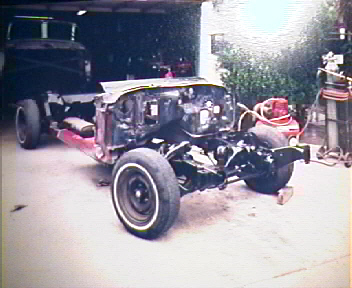 View of firewall welded into place. The brake system is dual master cyl. power assisted-disc front, drum rear (stock Monte Carlo).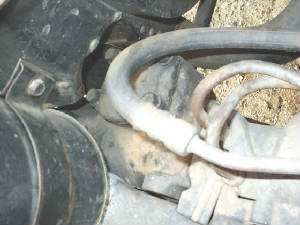 Steering box is from a stock 1976 Buick Skylark (power assisted).






The fan shroud was hand fabricated from a Oldsmobile. The radiator is a new Champion 3 core aluminum radiator.